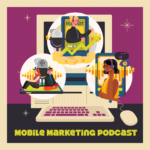 Show Notes – Episode 31
Episode link – https://dominoresearch.com/podcast/cannabis-legalization-ballots-podcast-31/
Is it time for a new gold rush in legal marijuana land?
Cannabis legalization was on the ballot in a number of US states. What were the proposals, how did they fare with voters and when will the newly passed legislation go into effect?
If you're thinking about getting into the legal cannabiz, you won't want to miss this episode.
PS – Canadian police have been cracking down on dispensaries all over Canada, even though Trudeau ran on a platform that included legal marijuana. What's the story here?