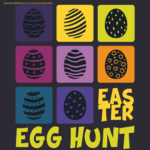 Google Easter eggs are the things of legend.
There's absolutely not doubt about that, but did you know that there are also some more little hidden gems in the interface?  They aren't quite Google Easter eggs but they can be quite interesting, very informative, and a worthy little time waster nearly any day!
[LISTEN: 5G – The good, the bad, and the looming privacy issues – PODCAST EPISODE]
Join us for this episode of the podcast, while we dissect a nifty set of features that you may not know about the main Google search page.  It's not just the daily Doodle, but so many other things that appear to be random but are likely not random at all.
Whether you are looking to find out about Art & Culture – after all, who among us actually remembers that Google started an Art & Culture section several years ago?  Google is notorious for starting a project and then abandoning it along the way, and they often leave relics of those projects lying around in hidden corners of the internet.
What kind of hidden treasures did we find on Google?
And how can you find your own trove?  It's pretty simple, and Kim details exactly what she did, what she found, and even though she had planned it as a big surprise for Hazel, it wasn't all that since Hazel did a bit of research on her own and found a few more bits and bobs to discuss.
There are simple games, quizzes, hordes of information about various subjects that most people would never even think about, much less research; some of this information is presented in a playful manner, and the rest is offered up as candy for your brain.
Join us as we talk about the Google Easter eggs (ok, not quite that spectacular) that we found and how we might use them for more than just entertainment value.  Oh, we're also talking about a new project that we've started developing, and a few other little tidbits of info that you might find worth listening to on this episode.
So grab your earbuds, sit back and relax with us for the next little while!