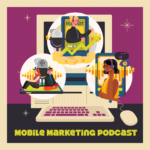 Show Notes | Episode 48 | Proposed Canadian Cannabis Legislation | Episode Link URL – https://dominoresearch.com/podcast/canadian-cannabis-legislation |
Welcome!  Today we're discussing the proposed Canadian cannabis legislation.
Proposed Canadian cannabis legislation – try saying that quickly, lol – is set to make adult use legal in July of 2018.  What's really on tap, is this going to work, will they be able to do it quickly enough to meet the proposed deadline?