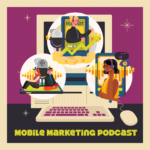 Real estate agents and brokers KNOW that listings are the critical element to success and to achieving financial security in the industry.
Listings are the best selling tool that agents have in their arsenal today, but competition for listings is fierce.  Real estate syndication sites like Zillow, Trulia, and Realtor.com are actively inserting their technology in between agents and prospects at every turn, pushing the seller and the agent further from each other.
Smart listing agents are prepared when they make a presentation to a potential seller.
Being prepared for that first interview with a potential seller is key.  Providing personalized collateral for the prospect creates an air of excitement and fosters a sense of relationship with the agent.  Adding additional materials, such as property listing passes in the agents iPhone (and showing the prospect how the agent can update these in real time) are also great ways to foster a prospects trust and encourage them to sign a listing contract.
Mobile wallet property listing passes can be incorporated into agent listing tools such as Listings2Leads, Real Estate Webmaster and other similar software platforms.  Adding mobile wallet passes to these CRM type software systems can help to automatically add the property pass listing URL into:
social media
unique property websites
search results
email campaigns
print collateral
and more
Rapid sales at full price lead to more referrals.
Basic real estate 101 here, but it can't be stressed enough.  Referrals are still the #1 way to get new clients, whether they are buyers or sellers.  With some syndicate sites posting agent reviews, it's more critical than ever to get a good reputation as a great listing agent.
And with property values starting to really heat up again in some parts of the country, there's no better time than the present to start getting more real estate listings and expanding your efforts by working smarter, while you continue to work hard.
Setting up a pipeline of satisfied sellers will generate income for an agent when others are struggling; satisfied clients tend to continue to work with the agents and brokers that delivered a good price and rapid turnaround on their previously sold properties.
Get the details and more – much more – in this weeks Mobile Wallet Marketing Made Easy podcast episode #6.