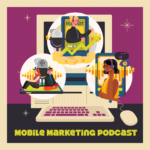 Showing sponsors value add is a great way to charge more for sponsorships.
If you're running a conference or a trade show, one of your biggest points of contention is probably demonstrating enough value to your sponsors to get them to either sign up at a higher level or continue signing up as you produce more events.
[LISTEN: Trade Shows & Events Using Mobile Wallet Tickets – PODCAST]
How do you determine what to charge sponsors for packages for your events?  If you're like most people, you either work with a tiered system or you use a la carte pricing (sponsor the lanyards, sponsor a happy hour, etc).
Both of these methods work at a basic level, but the real trick to getting sponsors onboard with a higher dollar commitment is to show them how sponsors value add services work.
How does a sponsor know they are getting their money out of sponsoring your event?
There's no doubt that for sponsors, it's difficult to accurately gauge the ROI on a trade show or conference that they sponsor – direct sales (unless they're a retail vendor with a booth and even then you aren't accounting for sales made after the show via online or mail order) might be able to get a bit of a handle on it, but for the average business, it is not easy to determine.
This weeks podcast episode details the ways that you can show sponsors value add with mobile updates; if you're not familiar with how mobile updates for events and promotions management work, we've included the link below.
Including location and proximity messaging is one great way to show more value.  Demonstrating the ability to message before, during and after your event is also a primary tool for upselling potential sponsors on better, more costly packages – ones that prove a real value for the dollars spent, and not just during the event.
Hazel & Kim are breaking it all down, step by step, for you on this weeks edition of Mobile Wallet Marketing Made Easy.
So grab a cup of tea and get ready to start showing more profit from each event that you host!